WomenLEAD Let's Evolve and Activate our Destiny
That question, "Why can't women break into the top jobs?"  is heating up again. Have you noticed ?
I came to a new epiphany about this. It reminded me of the Einstein quote, We can't solve problems at the same level of consciousness/ thinking at which we created them.
We can keep researching best practices and pour out tips like "you have to make the tough choice to not go to the school play, be more visible, find a sponsor" or other sensible strategic advice.  The drumbeat in many seminars, etc. still seems to be, if you really want to win- you need to play more like the boys play. There's an inherent challenge in this, of course.
Will smart women  continue to opt out of working harder (and sacrificing more) to climb to the C-suite if they feel it's still the patriarchal game?
We're still hearing, (either as a lament or as advice) that "successful" women make to the very top by being like men. Not like wonderful men we admire and adore. More like this ball-busting, workaholic stereotype that's insulting to both genders.
Four years ago, I wrote, "What do we want to keep pushing for?…how long shall we measure success as parity with old story corporate male… liberation in the 21st century needs to also seek beyond climbing that ego-driven ladder, tune within– do the deep work of listening to our souls, embracing our sacred feminine nature." Read essay-Women Wake 2pg
Now I'm shaken up again. We are being invited to expand beyond personal fulfillment, professional accomplishment and wake up to a much larger understanding of what being your best self truly means.
What if we need to shift the questions from "Why can't women…. or "How do we get more women promoted?" to
What could be so compelling that women would do whatever it takes to get into top leadership roles?
I sense that we need a deeper, higher Why.
Consider expanding from individual success and women's empowerment all the way to evolution of society, humanity, our children's children's' futures. What is at stake if we don't evolve beyond business as usual? I love Margaret Wheatley's questions: What's possible? and then, Who cares about this?
If the incentives to push harder are predominantly left brain-oriented conquests (more money, prestige, power, etc.), many women will trade breaking through the glass ceiling for lifestyles and career choices that feel more in sync with who they truly are.
What if  our understanding of  "being true to Self" is expanding? Consider the deeper Why is to honor a higher calling– for more women to realize we are the torchbearers and midwives of society's future.
If we can adapt as necessary (for now in patriarchal cultures) and Be the Change (to evolve culture as we get more seats at the right tables), will more women be willing to take a stand, to be on an inspired mission to improve life for everyone? Woman, man, child, polar bears and bees- everyone wins. We unite in joyful commitments to have more  conscious, integrated human beings in leadership roles influencing how the world is run. What does it mean to be an authentic, inspired leader today, beyond gender stereotypes- integrating the best of  left brain/right brain, inner/outer ?
And we're delighted to do this with evolving men, of course. What kind of world do we want future generations to inherit from us? How much are we willing to swim upstream for this legacy? Many of the tactics to "get to the top" (for now) could be the same. However, a soul-rousing deeper Why gives us the velocity of conviction to include this and transcend it in the long run.
Now, when this comes down to me coaching an individual woman- it's a complex, delicate exploration. If we're talking about her true heart's desires for spending more time with her children (or any other compelling value choice) rather than assertively going for top position- it's natural for me to encourage her to be true to her heart. Here's where it gets fascinating– what does that really, really mean? Could being true to the deepest heart mean sacrificing X for the sake of Greater Good over generations to come? Or being a role model of success in authentic servant leadership is part of being a great parent? Or getting top positions may not actually be the primary way women will be a leading force in our evolution? I don't know the answers of course, and I'm extremely curious to keep learning.
Marianne Williamson's essay, "Feminine 2.0" honors the value of inside the home more than in the 70's when she thought being out there was more important than her mother staying home.Read MW essay  Another fascinating, disturbing article– America Judging Women in More magazine by Deborah Copaken Kogan. After journalist Laura Logan was brutally gang raped by a mob in Libya, some people condemned the situation- toward her- as mom of small children, she "should not have been there," etc. Wow- that makes me want to be a stand for a person's right to choose any path, career choice, motherhood, et al, and never utter any "shoulds" about anyone else.

If you've read this far, I admire and love you- Virtual hug from me and clink of glass of wine over pedicures 🙂 Let's continue to explore this edge together! Love to hear your comments, healthy challenging perspectives possibly, suggestions for inspiring content for this learning community? Marian@MarianBaker.com
_____________________________________________________________________________________
AUDIO: gathering of intelligent women who care in conversation –What do women really need now? What does the world need now? What's the relationship of being in our authentic feminine power and succeeding in certain "male dominated" climates  while we are evolving together? Why did Girl Scout CEO say that young girls Don't want to be leaders? ( a bit of can you hear me now? at start, then smoothes out)

www.wakeupinspired.com/audios/Teleclass4-5-11.mp3 _____________________________________________________________________________________
Other intelligent, inspiring voices about feminine power and women in leadership:
Katty Kay

explains the significant value of women in the workplace, even though they work in different ways than men. (05:21) video:
http://www.colbertnation.com/the-colbert-report-videos/229451/june-02-2009/katty-kay
A bright, wonderful woman that I met at Kellogg commented that she liked the following video better (as a role model for women). Geez, who knew we'd find women's empowerment on Stephen Colbert show.

Sheryl WuDunn,

author of Half the Sky:
http://www.colbertnation.com/the-colbert-report-videos/250398/september-28-2009/sheryl-wudunn
Halla Tomasdottir: A feminine response to Iceland's financial crash
watch video http://www.ted.com/talks/halla_tomasdottir.html
Challenges & Best Practices for Female Leaders on the Move- May 2011 Presented by Barbara Mintzer-McMahon and Patricia Wheeler Audio/Webinar
——————————————————————————————————————————————
I had the pleasure of meeting Dee Dee Myers briefly when she came through Chicago to talk about her book, Why Women Should Rule the World. Reflecting upon her tenure as the first female White House press secretary, and political/media career, Myers was captivated by the strengths that females bring to leadership excellence. "Women tend to be better communicators, better listeners, better at forming consensus," she asserts. In a highly competitive and increasingly fractious world, Myers sites numerous studies demonstrating how women contribute critical problem-solving skills that could break down barriers, build understanding and create the best conditions for peace. I'd encourage us to consider why inspired, conscious, integrated masculine-feminine, inner-outer energy in both genders should rule the world, but that's not a zippy title.
More recent Dee Dee interview (May 2011)
——————————————————————————————————————————————
Riane Eisler I confess to not reading or knowing her work in depth. I've been on conference calls with her and very impressed, inspired by her stand for the economic value of "feminine" aspects of our society. She's an important voice in the evolution of culture.  If you are well-versed in Eisler's work and would like to comment for our Wake Up Inspired N.E.T. community, please email info@wakeupinspired.com. thanks!
——————————————————————————————————————————————
Margaret Heffernan I  also don't know Heffernan's work in great depth, but what I've seen is a refreshing, important voice.  The Media Library at her site shows a menu of her books, etc. She blogs at Huffington Post and BNET.
——————————————————————————————————————————————
Donna Gutman
, founder of Women of the World
I love what Eve Ensler says in video (below) how to best use our precious energy and time, e.g. how many more pairs of shoes do we really need vs. what we could invest in to empower global sisters? Funny story/ confession– part of our shared compassionate human experience. I was a speaker at Athena International Women's Leadership summit where Donna was also an exhibitor. Another table had this fabulous jewelry. I fell in love with an orange necklace, but voices within said "How could you possibly buy bling for your body when there are women and children starving in Rwanda…." right? You've heard that voice, too. 🙂 I checked in with my pal Donna, as if I could get moral permission or earn saintly brownie points ?? and laughed when she showed me a piece of jewelry she had just purchased. That orange necklace has become a lucky totem every time I wear it. Of course, we must stay conscious about empowering others and humbly learning from others that may not appear culturally "successful" but who are rich in wisdom and spirit. I'm honored to sponsor five sisters through Women for Women International. And, there's room somehow for a little beauty as part of this complex journey. My calling pulls me toward leadership development among seeking-achieving professionals (and how that will fuel better lives, better world for all) more so than violence against women per se, but of course I applaud that mission in people who feel called to that!

Donna honoring Eve Ensler with Inspired Visionary award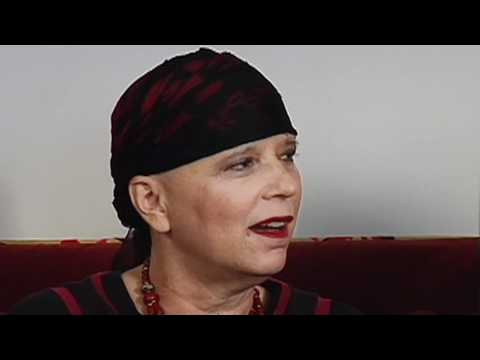 Women of the World hosts live events, on various empowerment of women topics, in Chicago area. Check site for upcoming opportunities and join as you feel inspired to! Donna also has a fabulous list of other women's org links.
——————————————————————————————————————————————
Life-changing opportunities for you and our global sisters….Sponsoring a woman is so easy. It is in giving that we receive, indeed. 🙂

Women for Women International
Sponsorship: Change a Woman's Life Forever
Our Sponsorship Program is a unique experience that builds a one-to-one relationship between you and your "sister" in the field. A sponsor provides her sister with emotional and financial support throughout our 12-month program in countries such as Afghanistan, Iraq, Sudan, Kosovo, Rwanda, Bosnia and Herzegovina, Nigeria, and Democratic Republic of Congo.
July 9, 2011, the Republic of South Sudan declares its independence and a new nation is born! "Women are waking up… they not asking for support from anybody, even their husbands" And, of course much support is still needed to encourage and sustain their new freedom.
VIDEO What makes someone a Leader? Zainab Salbi- Founder, Women for Women
On Women's Courage, Passion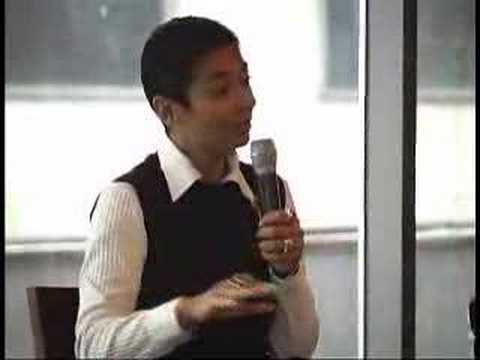 ——————————————————————————————————————————————
I've had the privilege of speaking for these organizations dedicated to empowering women…